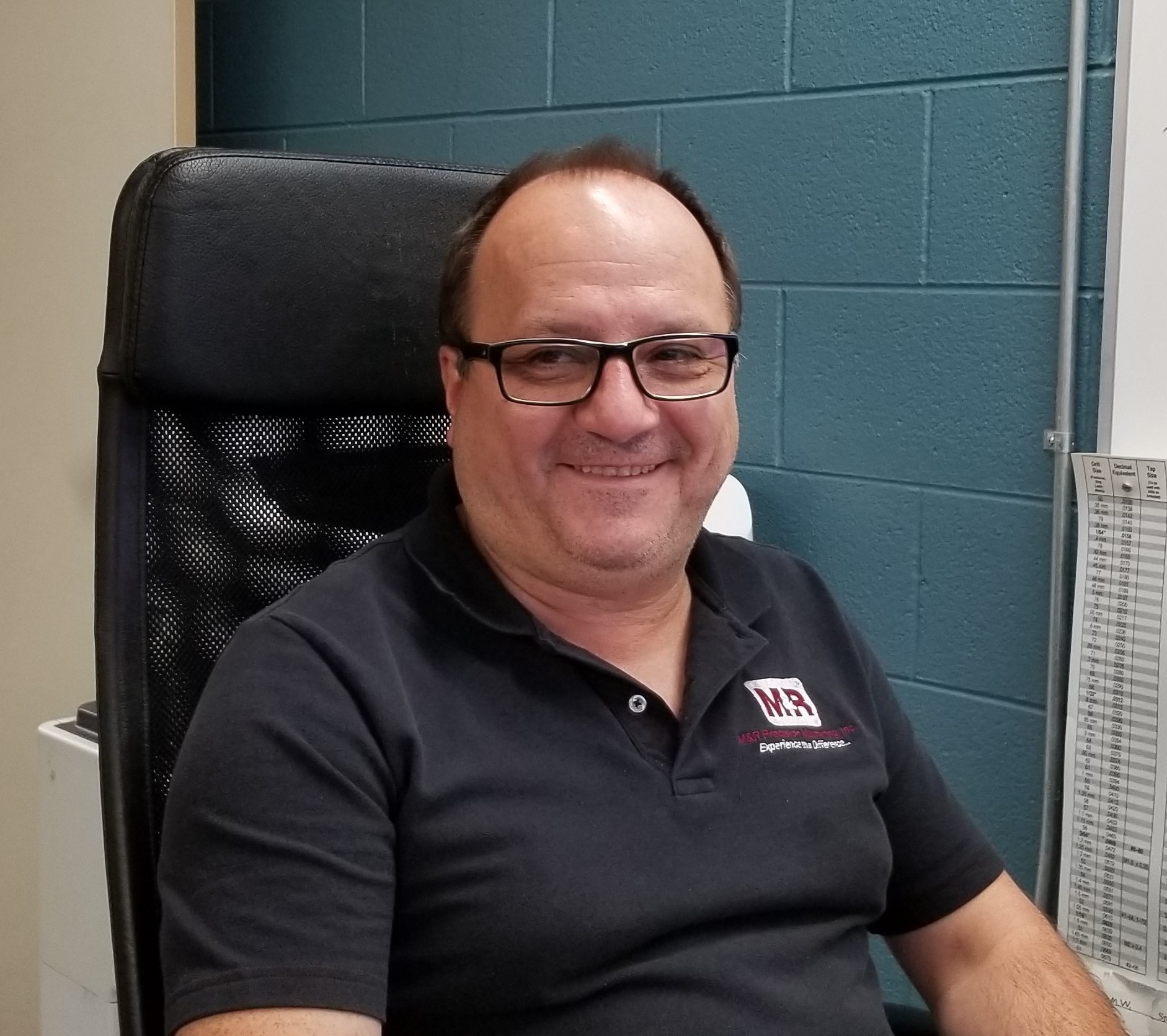 Wes is responsible for Programming and Process Engineering at M&R Precision.
Wes uses his knowledge of Mastercam and more than 22 years of experience in CNC Programming to develop programs for multi-axis machines (including 5-axis mills and lathes). He also handles a variety of engineering functions, including process engineering, preparing 3D programs, setup sheets, tooling and fixturing specifications, etc.
As Lead Engineer, Wes works closely with the Production Team to develop efficient manufacturing processes and produce consistently high-quality parts.
Wes has 12 years of experience in Engineering and 25 years of combined experience in High Precision Machining in a variety of industries that include Aerospace, Medical, and Commercial Manufacturing.
Wes attended Triton College in Illinois and is fluent in 2 languages.
Wes loves sports and previously played on a traveling soccer team in Europe. He is a fan of several professional European Soccer Leagues and the Chicago Blackhawks hockey team.
He has fun driving ATVs and Jet Skis on weekends. His hobbies include tennis, soccer, and downhill skiing. He enjoys international travel and has visited more than 15 foreign countries.