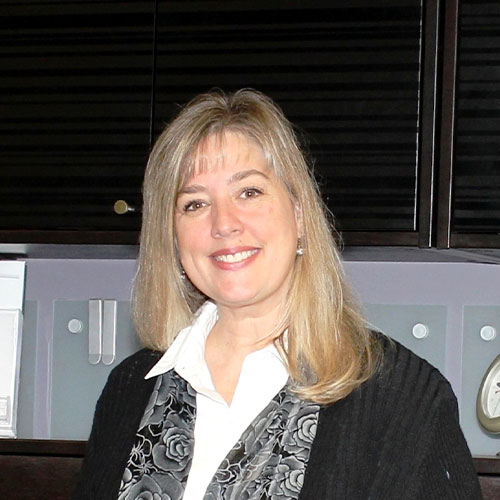 Customer Care & Office Manager
Monica specializes in Office Administration with two supporting degrees for both Business Administration and Executive Secretarial.
She brings a solid foundation to M&R Precision Machining, Inc. with over 30 years in Office Administration experience, dedicating the last 23 years to M&R Precision Machining, Inc.
Top Priorities for her include Efficient Administration and Open Communication within all levels and departments of M&R, resulting in Lean and Effective Processes and Procedures.
Monica thrives on advocating for employees – especially since we have some of the most talented individuals in our industry! The importance of HR is undeniable when employees are our most important assets!
As a member of TMA, she attends Peer Group Sessions and networks with other Admin Business Professionals and keeps M&R up-to-date on the latest & greatest happenings to Administration in Manufacturing.
Privately, she is fluent in two languages, a supporting member of CPAAAS (Citizen's Police Academy of Schaumburg), enjoys Baking, Cooking, and the Outdoors. Her free time is spent Traveling, Cruising, Biking, Hiking, Swimming, and spending time with Friends and furry Canines … and on a quiet lazy night, you might find her Puzzling, Abstract Painting, or quietly Twisted in Yoga.