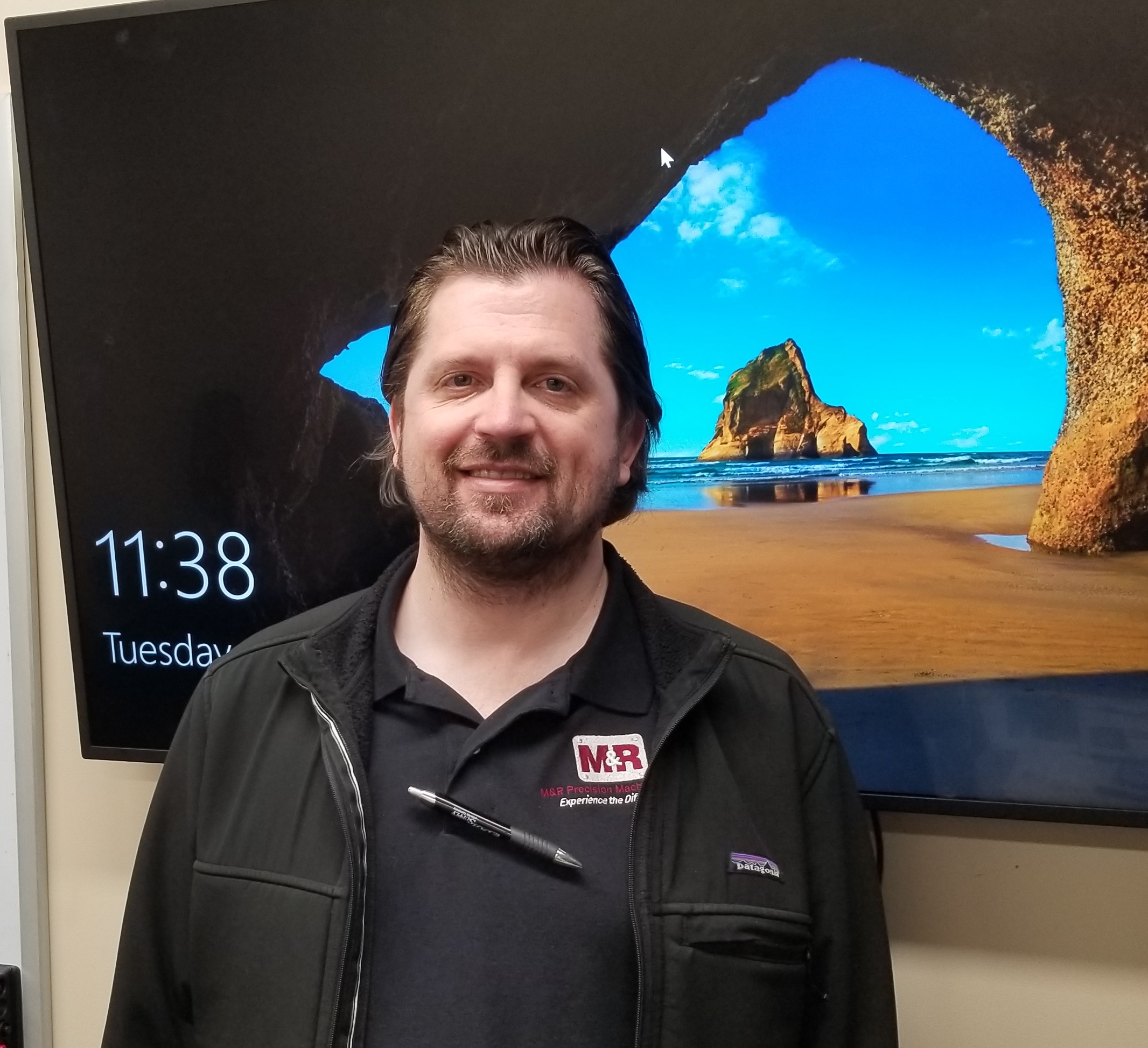 Engineering & Quality Manager
As Engineering & Quality Manager, Adam is responsible for leading, building, and managing M&R Precision's Engineering Department and Quality Department.
Adam has nearly 10 years of experience in Quality Management and Manufacturing Engineering Management in a wide variety of industries, including Aerospace, Defense, Mining, Oil & Gas, Construction, Unmanned Aerial Vehicles (UAVs/Drones), High Tech, and Commercial Manufacturing.
His responsibilities include leading a team of engineers who are responsible for Programming, Process Engineering, New Product Introductions, Efficiency Improvements, 5S, and Lean Manufacturing. He is also responsible for managing and improving all Quality operations, processes, and certifications, including AS 9100D and ISO 9001.
In addition to his many years of experience in Engineering and Quality Management, Adam has a bachelor's degree in Industrial Technology from the University of Texas and a degree in Business Administration from Roosevelt University. He also has several years of hands-on, high-precision CNC Machining experience and holds a certificate in Machine Tool Technology.
Adam is a third-generation manufacturing industry leader who is working to build one of the top-rated Quality and Engineering Departments in the Aerospace & Defense industry with a reputation for exceptional Quality, Service, On-Time-Delivery, and Performance.
Adam and his beautiful wife are looking forward to the arrival of their first child. They are also the happy owners of an adorable rescue dog named Loki.
In his spare time, Adam loves international travel and has visited several countries including Greece, Switzerland, Italy, and the Dominican Republic. He also enjoys spending time along the lakefront of Lake Michigan.
Adam is an avid Football and Hockey fan, especially of his hometown teams, the Chicago Bears and Chicago Blackhawks.